Thank you for purchasing Tune In: Use Music Intentionally to Curb Stress, Boost Mood and Restore Health.
Tune In is about people and the music-based practices that have worked for them. It is about finding inspiration in how others have used music in their lives so that you can find a way to use music to help you in yours.
After you learn how music triggers feelings and shifts attitudes, the worksheets below are meant to help you use music, from this point forward, with greater intention, for the purpose of feeling better.
These listening excerpts and worksheets are meant to support you through your journey and to make the reading of Tune In all the more interesting and useful.
FREE STUFF
| | |
| --- | --- |
| Presentations based on Jennifer's new book TUNE IN are available in KeyNote, Seminar and retreat formats. | |
| There are some great events for you to attend, check them out. | |
---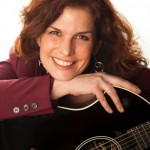 TUNE IN PRESENTATIONS - The perfect FIRST NOTE or END NOTE to every conference. If you are looking for something different, entertaining and inspirational – this is it! No previous music experience required.