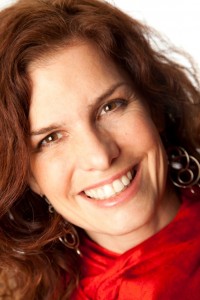 Author, Professional Speaker,
Accredited Music Therapist
Jennifer is an accredited music therapist, founder of Calgary-based JB Music Therapy and author of the book  TUNE IN, detailing how music can help curb stress, boost morale and improve health. A highly regarded expert and trail-blazer in her field, Jennifer has been serving the Calgary community for over 20 years and is a regular presenter and keynote speaker at national conferences.
Jennifer is instrumental in the implementation of hundreds of music therapy programs through her well-established company JB Music Therapy – currently serving over 1800 clients a week through the efforts of her specialized team – 16 staff in total. She is the Past-President of the Canadian Association for Music Therapy and Resident Expert for Autism Today.
Jennifer has taught at the University of Calgary and Mount Royal University and is frequently interviewed on radio or television or quoted in health care and popular magazines including Chatelaine and Canadian Living. As an author, in addition to TUNE IN, Jennifer has contributed to the text books Creating Connections in Nursing Care Through the Arts and the Autism Handbook 101.
Jennifer is a proud Member of the Global Speaker's Federation and is based in Calgary, Canada.
Jennifer has received many honours including being the recipient of the Professional Caregivers Award from the Canadian Mental Health Association and the Professional Development Award from her peers at the Canadian Association for Music Therapy where she is also the current President.
But Jennifer's greatest honor is having a family at home that she adores including her husband, two teenage children, her dog Agatha, and, of course, her guitar.
Here is what Don Felder, lead guitarist from the Eagles says about Jennifer: Jennifer has introduced me to the miracles that music therapy can perform. She has through her work touched many people in ways that could only be accomplished with both her special gift and her music.
Jennifer's professionalism is truly outstanding. The only thing that outshines it is her capacity to understand what others need and then proceed to provide it for them in exactly the way they need it, using language that makes sense to them.  She has a rare combination of business acumen coupled with an innate sense of how to help others succeed. I recommend Jennifer's work as a speaker, facilitator and professional wholeheartedly.
Once this woman touches your life, you'll never forget her. 
- Sarah Elaine Eaton, PhD, Founder and Chief E-learning Strategist at Exceptional Webinars
As soon as you started speaking everyone connected with you.
- Mary Bobey, Women's Wellness Conference